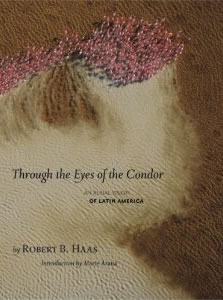 By Robert B. Haas, introduction by Marie Arana.
Step aboard a private plane for a breathtaking tour of the immense and varied wilderness of Latin America—lush lands and scenic waterways nearly impossible to experience any other way. Your guide to this remarkable vision is Robert B. Haas, award-winning environmentalist and one of the world's foremost artists in aerial photography.
An introduction by Marie Arana—author of American Chica and Cellophane—prefaces the book. The photographs and commentary are organized thematically: landscapes, humans and their impact, wildlife, abstracts, ancient sites. Poignant essays penned by Haas while living in Latin America expand on themes important to understanding the region: culture, economy, development, tourism, and more.