Coming soon! Marie's new book about Three Crucibles in the Latin American Story.
Three ordinary Latin Americans against 1,000 years of history and why their stories are important to the world today. Coming on September 1, 2019.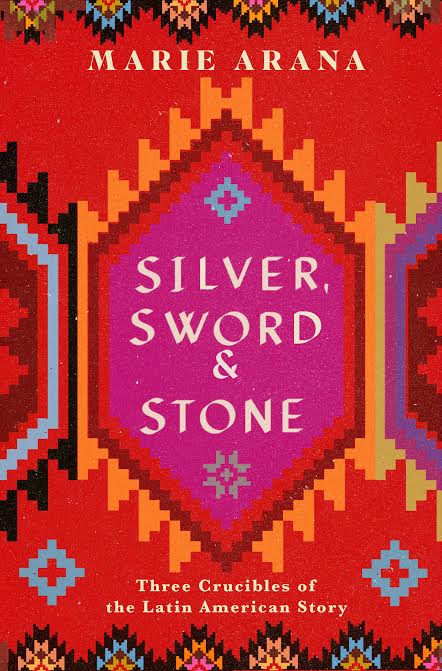 Against the background of a thousand years of vivid history, acclaimed writer Marie Arana tells the timely and timeless stories of three contemporary Latin Americans whose lives represent three driving forces that have shaped the character of the region: exploitation (silver), violence (sword), and religion (stone).
In Silver, Sword, and Stone, Arana seamlessly weaves these stories with the history of the past millennium to explain three enduring themes that have defined Latin America since pre-Columbian times: the foreign greed for its mineral riches, an ingrained propensity to violence, and the abiding power of religion. What emerges is a vibrant portrait of a people whose lives are increasingly intertwined with our own.