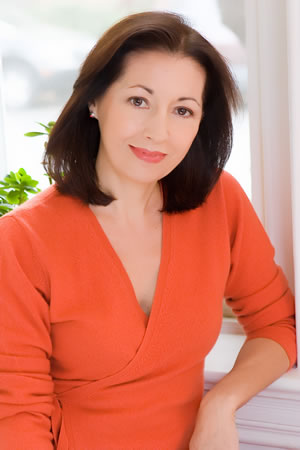 Marie Arana nació en Lima, de  padre peruano y madre estadounidense. Sus amigos y parientes la conocen como "Marisi". Se mudó a Estados Unidos a los 9 años de edad, y creció en Summit, Nueva Jersey. Completó su licenciatura en Lengua y Literatura Rusa en la Universidad de Northwestern, su maestría en Lingüística y Sociolingüística en la Universidad de Hong Kong, y obtuvo un certificado de beca (idioma mandarín) en la Universidad de Yale, en China.
Comenzó su carrera en el mundo editorial, convirtiéndose en Vicepresidente y Editor Senior en Harcourt Brace y Simon & Schuster, ambas casas editoriales de Nueva York. En 1993 empezó a trabajar en el diario The Washington Post como Editor Adjunto de la sección de reseñas de libros, "Book World". Fue ascendida a Editor en Jefe, cargo que ocupó durante 10 años. En 2008, debido a la importancia de los libros en el área metropolitana, la revista "Washingtonian" la enlistó como una de las personas más influyentes en la capital. Al año siguiente fue declarada "Alumna del Año" por la Universidad Northwestern (2009). Actualmente es escritora en Misión Especial de The Washington Post, columnista invitada de opinión de The New York Times, y consultor senior de asuntos hemisféricos del Bibliotecario del Congreso, James H. Billington.
Marie escribió un libro de memorias sobre su crianza bicultural, "American Chica: Two Worlds, One Childhood" (Chica Americana: Dos Mundos, Una Infancia), que fue finalista del National Book Award (2001) y el PEN/Memoir Award, y ganó el Books for a Better Life Award. Además editó una colección de ensayos de The Washington Post sobre el oficio de escritor, "The Writing Life: How Writers Think and Work" (2002), que se utiliza como libro de texto para los cursos de escritura en diversas universidades de Estados Unidos. Su novela "Cellophane" (Celofán), sobre la Amazonia peruana, fue publicada en 2006 y seleccionada finalista para el premio John Sargent. Su novela más reciente, lanzada en enero de 2009, es "Lima Nights" (publicada en español por Animal de Invierno, Lima, 2013). También ha escrito los prólogos de muchos textos sobre América Latina, la hispanidad y el biculturalismo. Su último libro es "Bolívar: American Liberator" (Bolívar: Libertador Americano), una biografía del prócer latinoamericano Simón Bolívar, publicada por Simon & Schuster, merecedora del Los Angeles Times Book Award (mención Biografía).
Ha integrado la junta directiva de National Book Critics Circle y la Asociación Nacional de Periodistas Hispanos. Por muchos años ha dirigido eventos literarios de varios festivales en el Centro Kennedy. Actualmente dirige la Biblioteca del Congress's National Book Festival. Ha sido jurado para el Premio Pulitzer y el National Book Award, así como para el National Book Critics Circle. Sus críticas han sido publicadas en The New York Times, el Washington Post, USA Today, The International Herald Tribune, The Week, Virginia Quarterly Review, Civilization, Smithsonian magazine, The National Geographic, El País, y muchas otras publicaciones en las Américas y Europa.
Marie vive entre Washington, DC y Lima, Perú, con su esposo, el crítico literario Jonathan Yardley.
Fotografía © Paul Kline